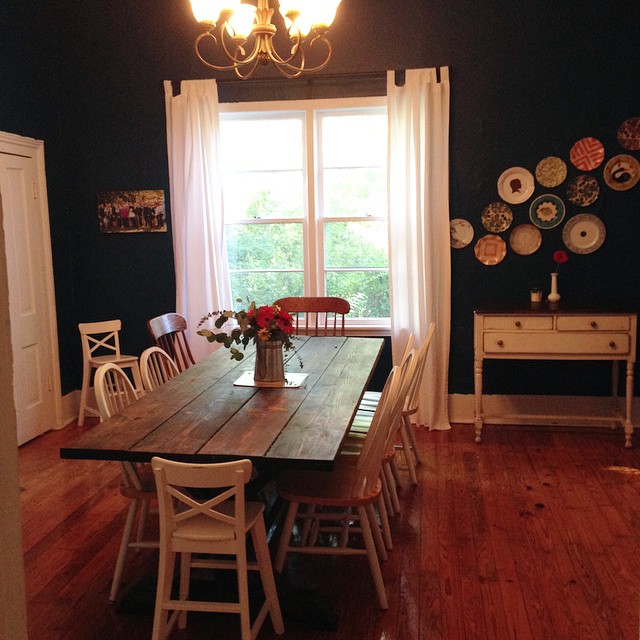 Sometimes you have looked at a space in your home so many times you just can't envision it any other way.  You can't see the potential in a room.  I have had the opportunity recently to work with a client who has let me help her rearrange some spaces in her home.  Actually every single room in her house she let me rearrange.  We moved a couple dressers, a sofa, a dining table, a large shelving unit and got rid of a bed.  Her home looks amazing and it seems to have gained square footage in the process.  I love helping clients like this.   She and I spent zero dollars and her house looks tons better.  In fact….it's looking so great she had it photographed today and it's going on the market…sale ready!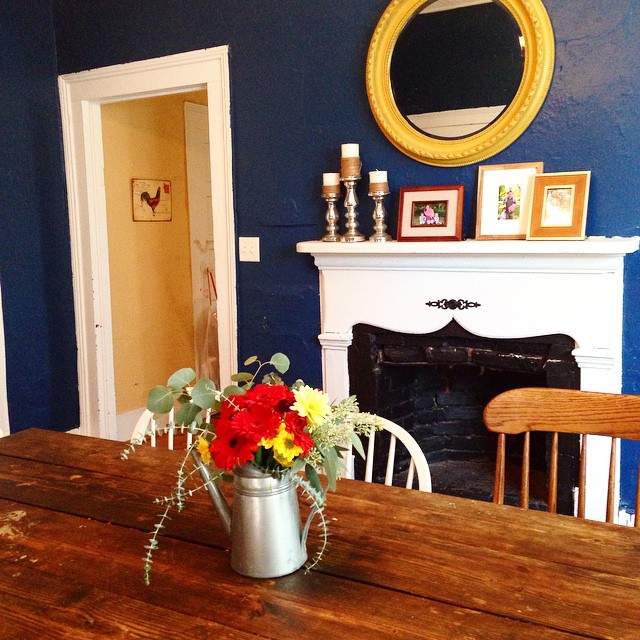 I had another client whose home needed a fourth bedroom but she didn't have the budget to add onto the house just yet.  We decided to rethink how she was using a sun room porch and converted it into a bedroom that has worked for more than a year now for her children.  It's bought her some valuable time until they are ready to add on in the future.
I even did the same thing in my own home.  When we purchased our house, the previous owners had turned the "den" into a dining space and the "living room" was long and narrow but functioned with a couple of seating areas.  We used the home like this for at least a year or more and then decided one day to try to see how it would function if we moved our dining table into one end of the long living space.  Voila….an entire second living room was born.  I can't imagine not having this space as it functions as a living room and has two desks now.
– Invite a friend over and ask their opinion.   (Better yet….invite me over!)
– Assess how your family is under utilizing a space.  (I believe in using every inch of my home.  I pay for it…I should use it!)
– Get sweaty and move things around….you can always move them back when things don't work out.  (Believe me…I've done it.  Sometimes it's not better.)
– Leave it rearranged for a day or two to see how it functions.  (Warn your husband though in case he's coming home to a dark house.  Don't want him running into furniture!)
What are you waiting for? Let's move some furniture around!