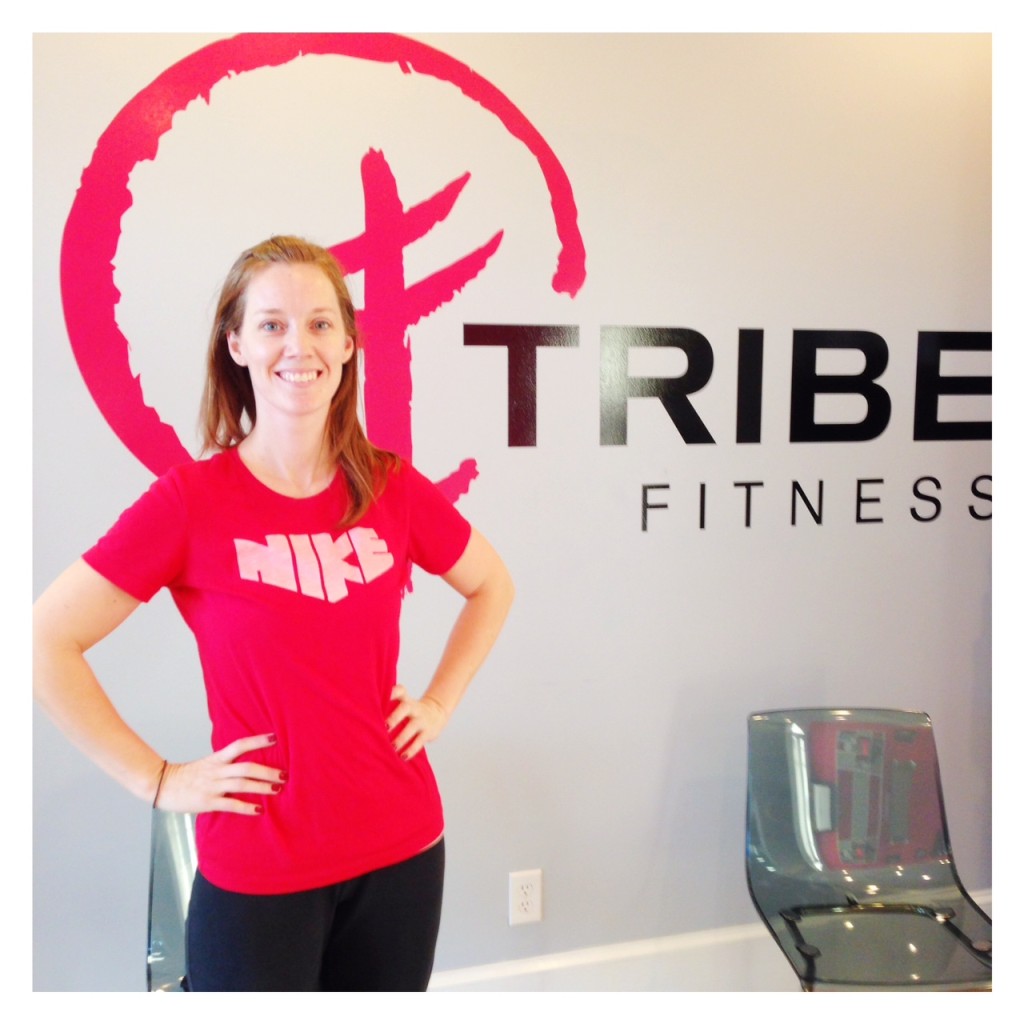 Though I write about organizing, I also write about being disciplined.  One year ago I made the decision to get serious about my fitness.  Today is one full year since my first training session at TRIBE Fitness.   In 2012 I had three surgeries.  Feb 1, 2012 I had my prophylactic bilateral mastectomy and reconstruction after finding out I carry the BRCA gene mutation.  I had three surgeries that year and I feel like I just spent the whole year in recovery mode.   I was weak and tired and my body was working hard just to heal itself.  I focused on what I was eating so that my body could heal itself better.  I decided after the third surgery that I wanted 2013 to be the year of strength.  I convinced my husband to make room in our budget for me to hire a personal trainer.   I met with him twice a week for the first two months and I feel like that was crucial for me developing a great pattern and making my trip to the gym part of my lifestyle.  I am confident I would have wimped out and chosen easy if I didn't have him waiting at the gym for me.  I still meet once a week with my trainer and then I go twice a week on my own.  TRIBE has been a blessing in my life.  It's a place of growth for me.  It's been a place of great change.
Lately lots of people have been asking if I've lost weight.  My reply is a consistent "Yes, I have been working very hard."  But weight loss was not my goal.  My goal has been to be STRONG.  And I have definitely gotten stronger.  In October I started a trapeze class at Canopy Studio and that has been one of the hardest things I have ever tried.   I have hit walls because I haven't been strong enough.  This pushes me harder to train and develop my skills.  I am doing something now that I never would have been able to do one year ago and that makes me very proud!
It took a lot of help, a lot of discipline and a lot of encouragement from friends, family and my trainer.  I often tell people that getting your home organized is similar to your body.  Some people are capable of achieving their goals all on their own but some need that extra support from a trainer.  I am an organizational trainer. 🙂  Make some decisions for yourself…for your home, your body or even your mental health.  Find the right support to help you make appropriate goals and achieve them.  You will be happier!
My body is healthy.  My body is strong.
Happy 1 year TRIBE-versary to me!