One of my favorite parts about the Christmas holiday is putting away Christmas Decorations.  I love how my house feels so much larger after all the decorations are put back up into the attic.  Today was that day.  I thought I would share just a few simple things that I do to make it a bit easier to get the decorations out and put them away when we are finished.  For the record I had  great plan to get these things photographed before hubby put them up in the attic but I came home to see he had already done that…helpful husbands are to be commended.  All that to say these are dimly lit iPhone photos…blerg. Next year I'll do a fancy update.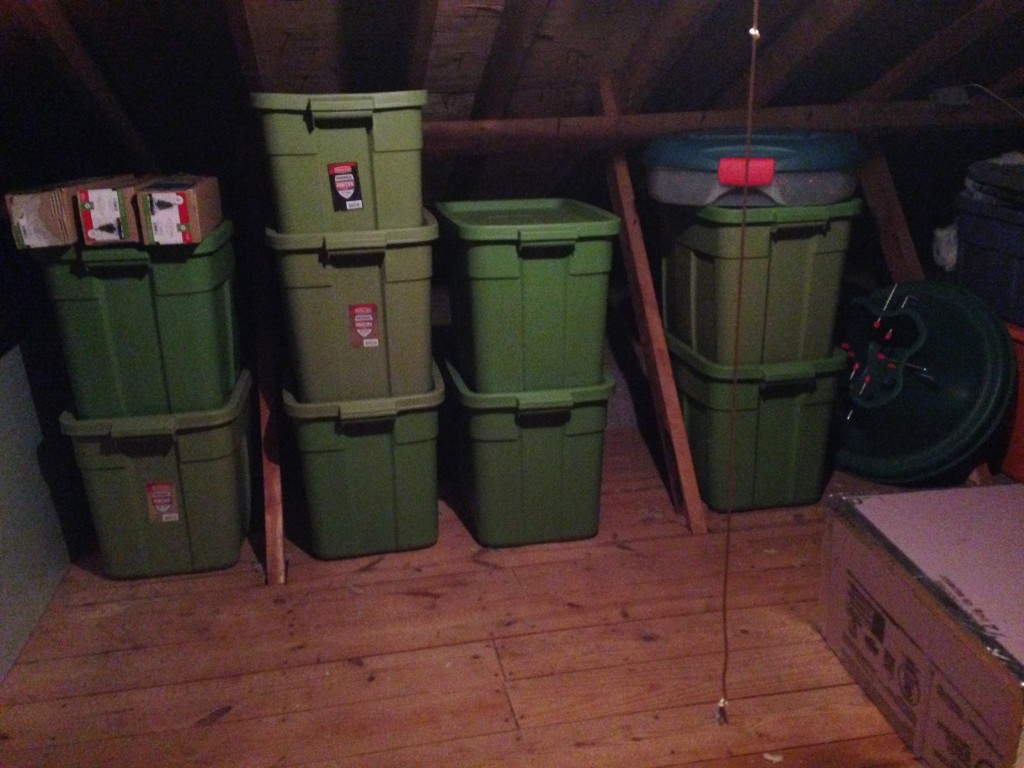 First, the bins…they are all green.  I have all of our Christmas decorations in these green bins.  I have some orange ones I purchased for our Halloween decorations. I, personally, don't enjoy going into the attic.  I'm always afraid a raccoon is going to jump out at me as I'm pulling the stairs down.  Just gives me the creeps…so I send my wonderful husband up there to retrieve things.  Instead of irritating him to death by having him tote things out of the attic that don't in fact need to be brought down I have used the colored bin method.  Green bins = Christms.  Orange bins = Halloween.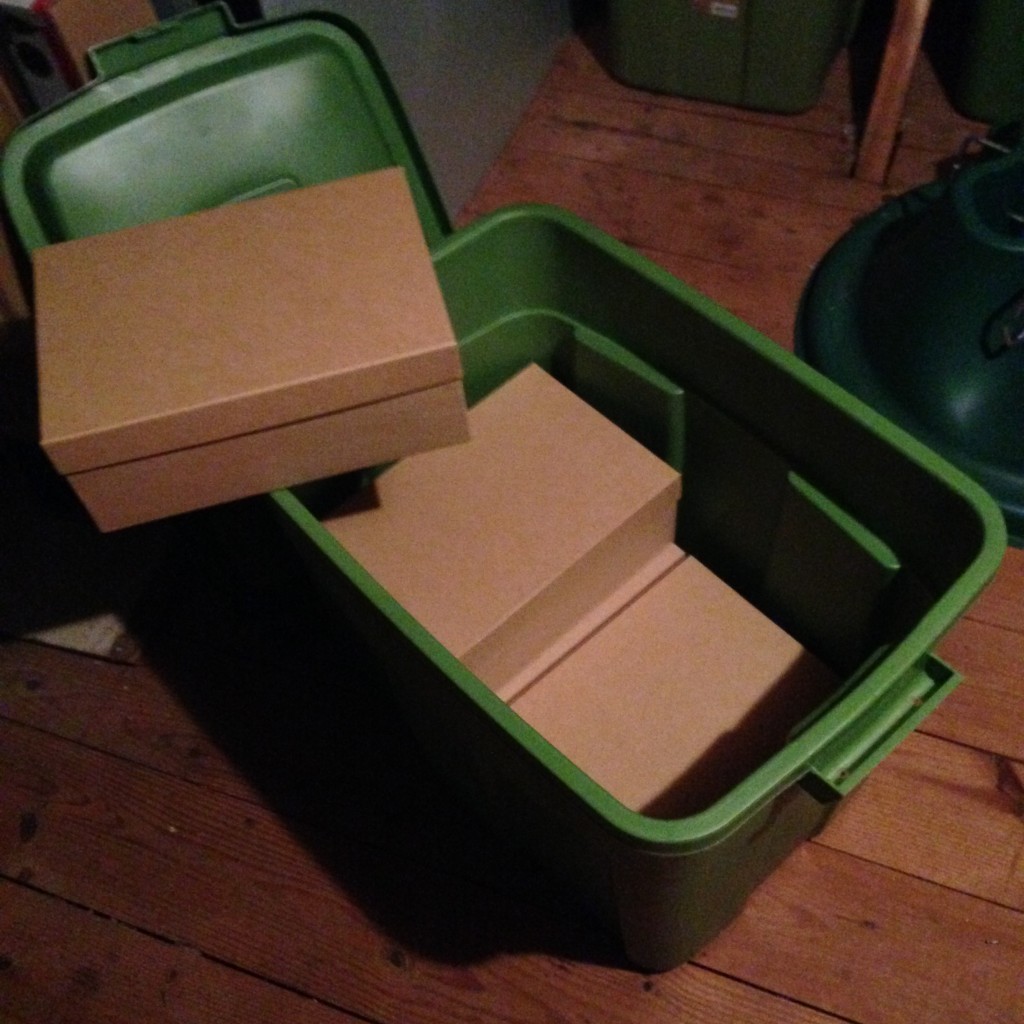 Next up, ornament storage bins.  I group all of my decorations together.  I have two bins full of ornaments, one for tree trimmings (skirt, topper, garland), one for my nativity, one for stockings and holders, one for Christmas books, one for decor that goes around the house, one for outdoor garland, etc.  I had every intention of labeling these bins this year but helpful hubby was extra helpful and it's just too cold up there in the attic.  That way if we want to decorate the tree but I'm not ready to have all the other decorations out and about we know just which bins to bring down.  The ornaments are in these very inexpensive but sturdy photo storage boxes.  I wrap all the ornaments in tissue paper.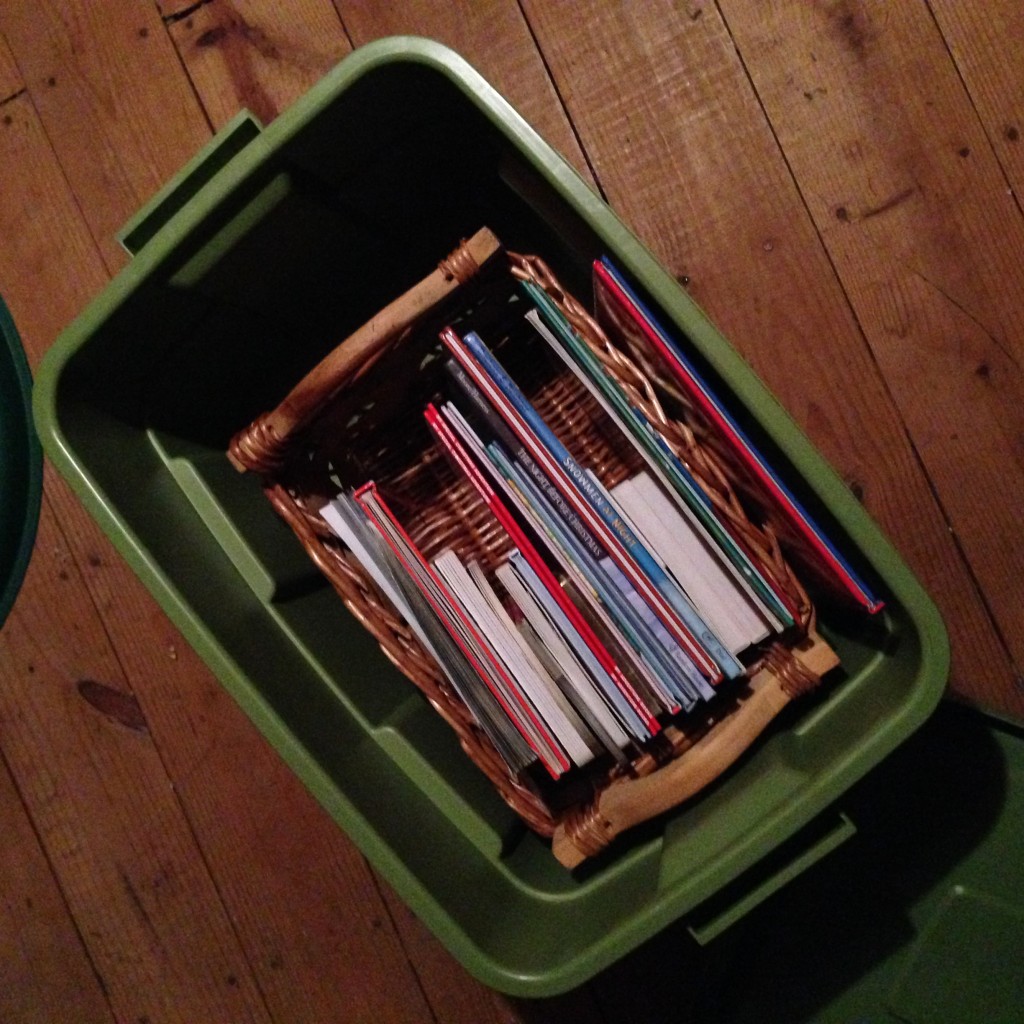 I mentioned Christmas books.  We like to have our Christmas books out to enjoy during the season but I put them away so they will be fresh and special again come the holidays.  I have a basket for them and I just put all that right into a green bin.  Done and done!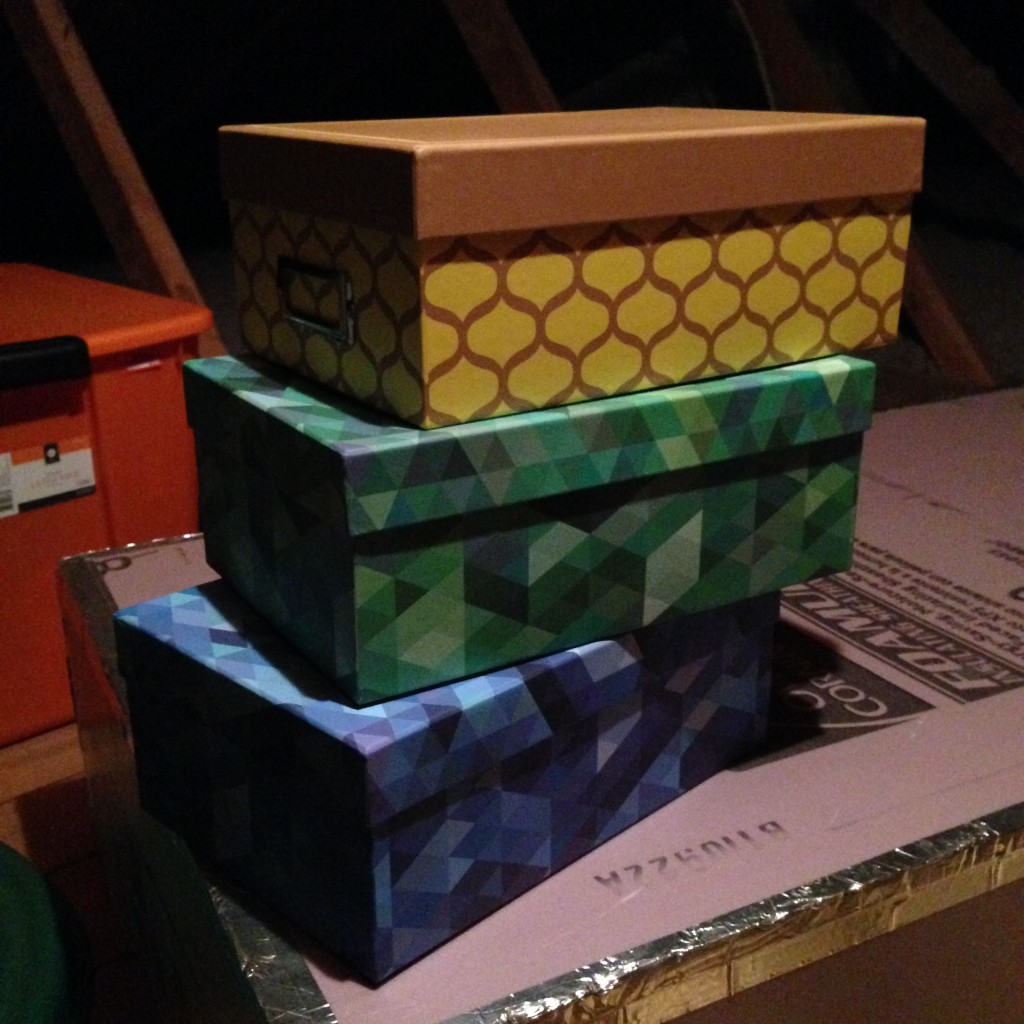 This year the children requested little trees in their rooms.  So they each had a little 2 foot tree they got to decorate.  We chose three different photo boxes for them each to have to store their decorations and toppers.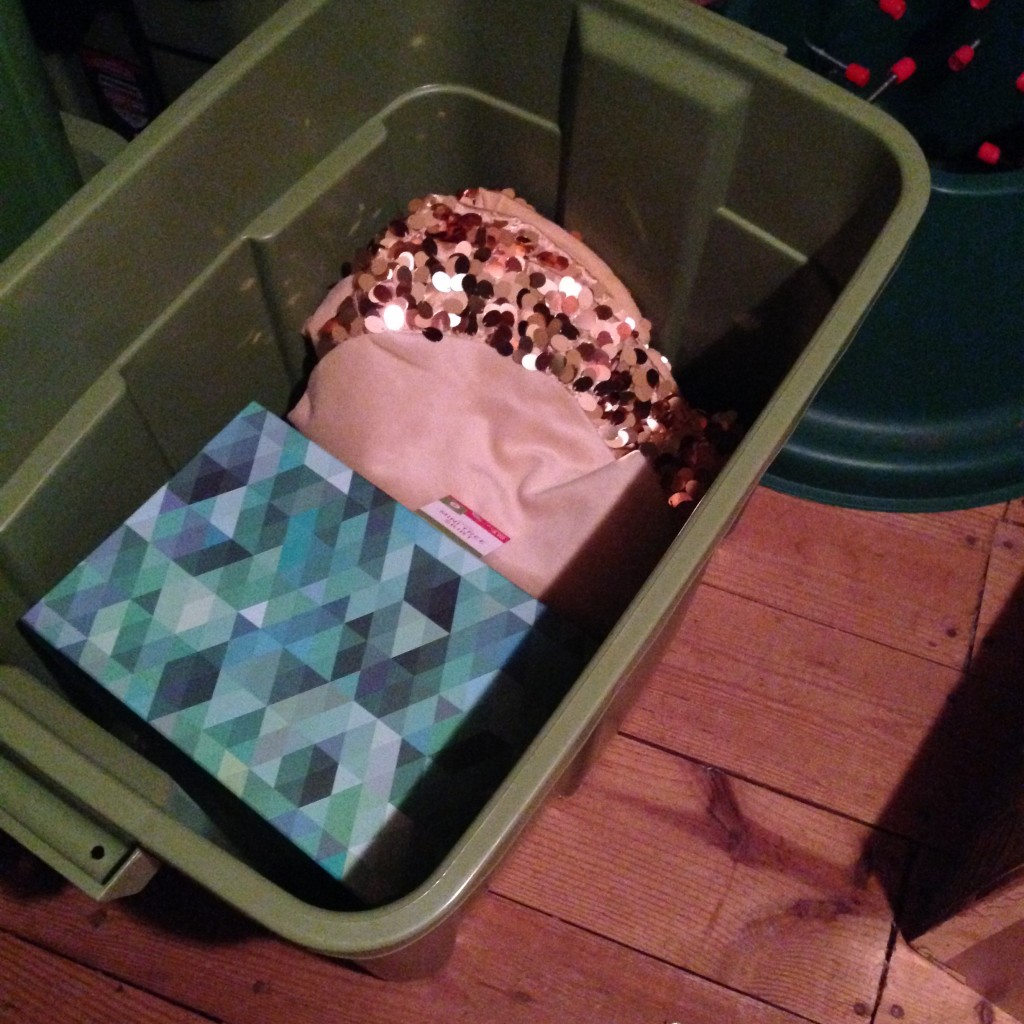 And in keeping with the like with like theme, I gave them a collective bin for their trees.  Skirts and ornament boxes.  The little trees went back into their boxes from the store.  Thankfully no one ripped their tree box while opening them.
And one of the most important parts of putting away Christmas decorations is making sure that you're not storing things you do not like and don't want to use.  I do have a few things stored that we can't currently use in this house but they are special and I keep them stored in case we move or change our home.  I purged about 7 Christmas ornaments that just have no meaning to me and are not beautiful to me.  I also got rid of a couple decorations that I haven't used for a few years.  I definitely don't decorate as much as some but I think it's a good collection of things for the size of my home.  I am just making room for something new for next year!  I hope there are some tips that might be helpful to you as you pack up your decor this year.  Do you have a great Christmas decoration organizing tip?  I have found so many on Pinterest this year.