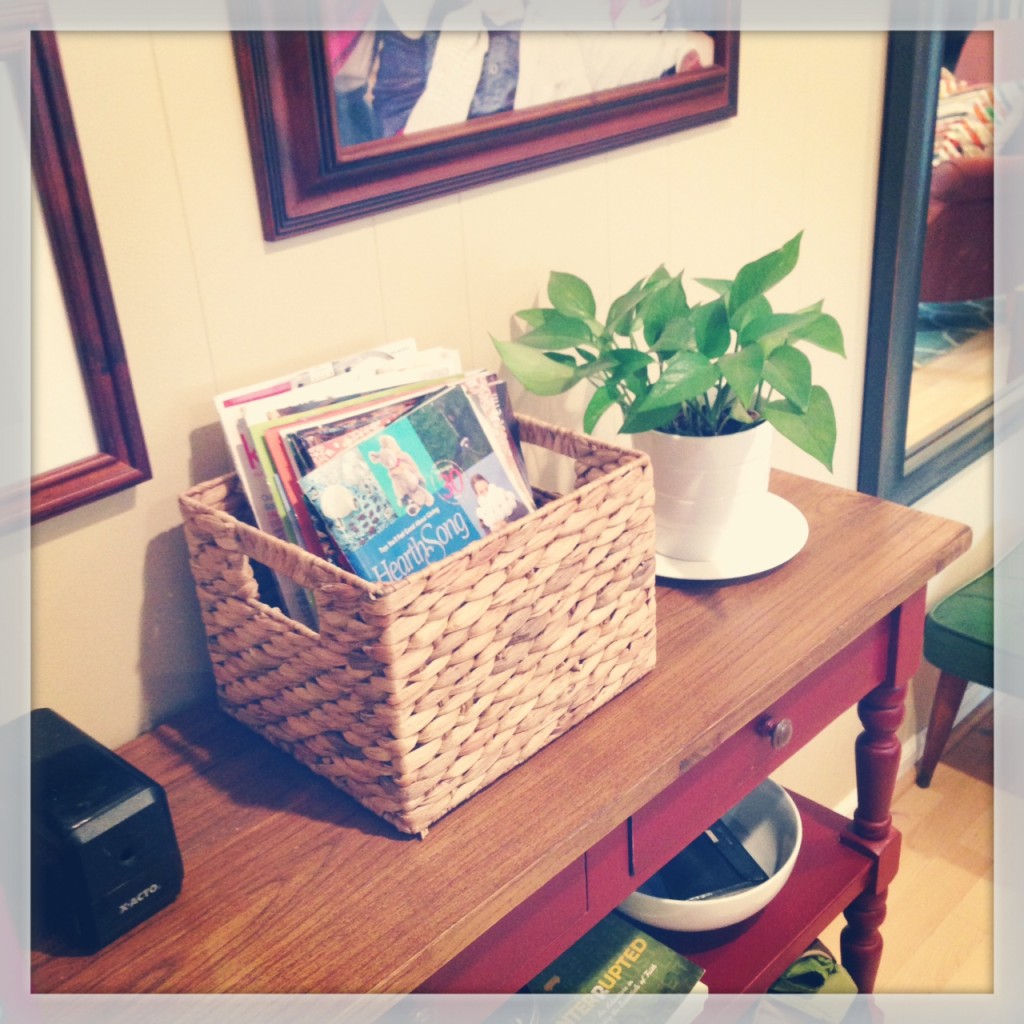 I'm sure if your mailbox is anything like my mailbox….it's filling up with catalogs.  I really enjoy getting them in the mail because it helps get me in the holiday spirit and it's also a great way to start getting ideas from the children about what they'd like for Christmas.  They start making lists and circling things instead of doing homework and eating their breakfast.  Well…at least that is what happened this morning.
But, if you're like me, you also end up with a LOT OF CATALOGS.  So, my suggestion is this…designate one basket or bin for catalogs to go.  Bring your mail in from the mailbox and deposit your catalogs there.  When it's full….it's time to purge.  I'm certain West Elm has sent you a new catalog and you can let that one from last month go if you're running out of space.  Here's my catalog basket…not too small that it's always overflowing…not too large that I collect a years worth…not to flimsy that it's going to fall over or fall apart when it's full…just pretty enough that I'm happy with it being out in my public space.
Here's to keeping your catalogs contained this holiday season!