My newest client and I have been working on different projects in her house. This week we decided to organize her pantry. She and I had looked at several pantries on Pinterest to brainstorm for ideas. She has a pretty standard large cabinet pantry with wooden shelves that are very deep. Things were getting lost in the back of the pantry and although she was still having a hard time getting all the spaces to work right for her kitchen. Unfortunately I don't have a before shot…she was pretty excited to get started and already had everything unloaded by the time I arrived.
We started with an empty pantry.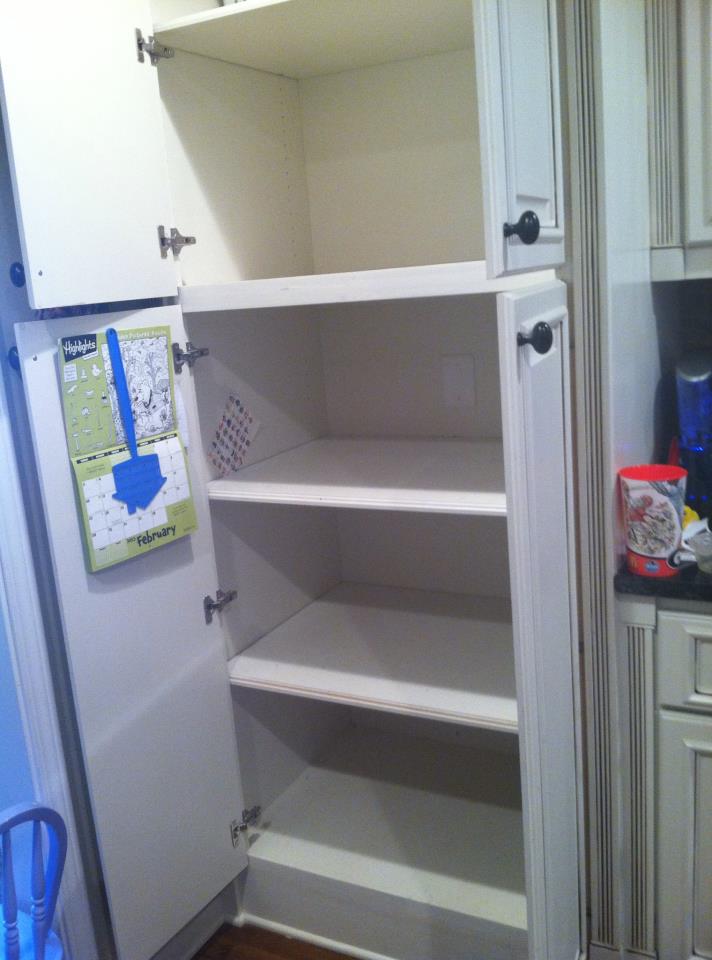 Then we took out all the shelves, lined the shelves themselves with clear contact paper and lined the back of the pantry with a patterned paper.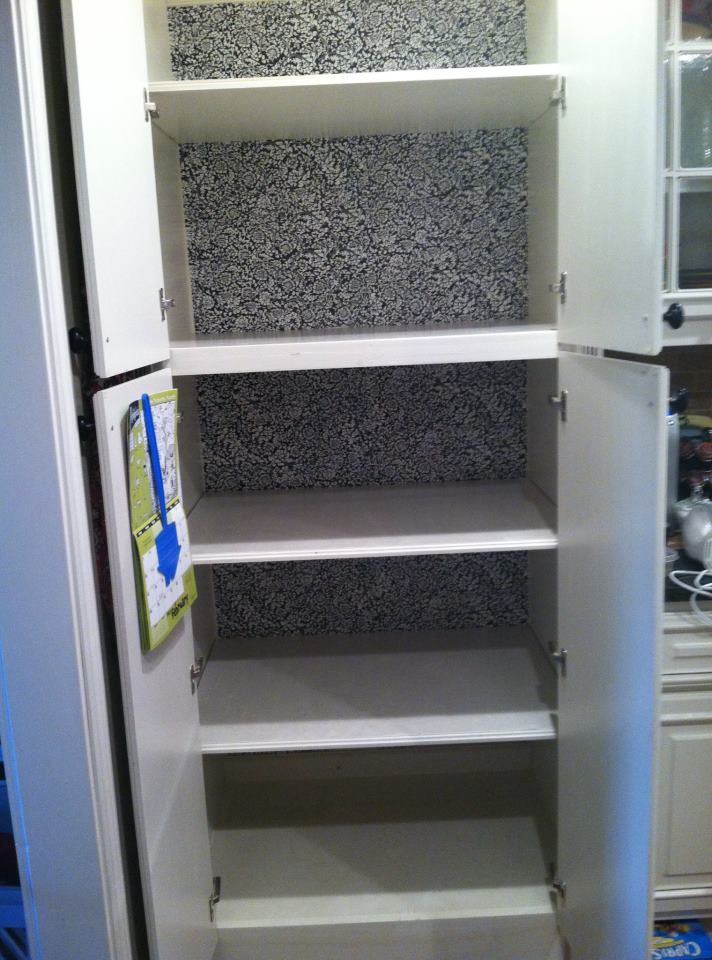 My client had picked up some baskets from Target.  I have wanted to use these in a project for a while because they both functional and cute.  They have a cool basketlike pattern on them but they are plastic.  The smaller ones were $6 and the larger ones $10.   We separated things into categories and sorted the food in the pantry based on this.  The top shelf has cereal and behind the cereal are paper products.  The next shelf has snacks.  The next shelf down has all the canned and jarred foods, flour and sugar canisters and the basket for grab and go foods for the kids.  The next shelf down has a row of baking products in the back (brownie mixes and the like) and then the baskets in front have a mixture of snack foods and things that are part of meals.  The bottom shelf has the two deep bins and one of these houses small appliances (mixer and a small chopper, etc) and the other has all the pastas and rices.  Behind the deep baskets my client has a bin with extra flour/sugar, her crockpot and her griddle.  The heaviest items went on the bottom shelf so they were easier to slide out.
We also rearranged a couple cabinets, purged a few things and just did a general once over on the other things in the kitchen.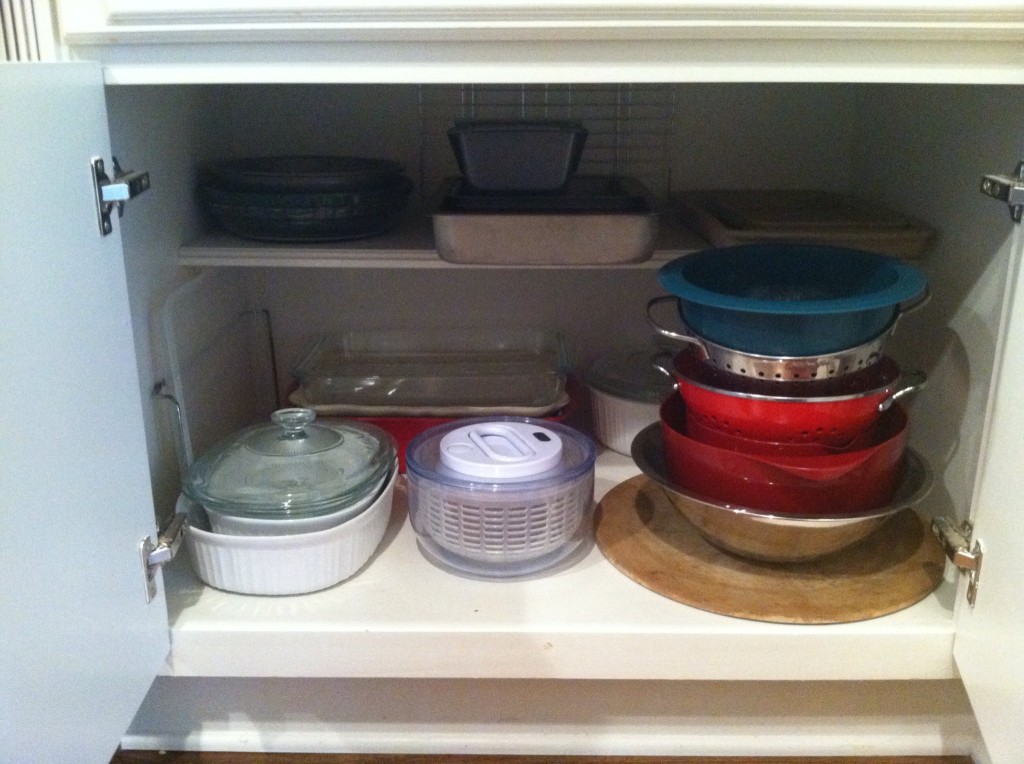 This project took us about 3 hours from start to finish and it was a pretty detailed job.  Overall I was really impressed with our finished product.  She's quite lucky to have such a large pantry and now it's a beautiful large pantry that hopefully functions well for her every day!