Just because you have a huge basement with lots of shelves doesn't mean you can't get overwhelmed by your stuff and getting it put on those shelves.  This is a wonderful before and after that I worked on with my client.  Her basement is very large and they have some awesome metal shelving that they have attached to the walls in the basement.  She hadn't really ever made the time to put things on the shelf in an organized way.  Something I teach all my clients is to be INTENTIONAL with where they put things.   If you put things in places on purpose…instead of just wherever you find an empty space you're more likely to be able to find it again.  You have to think a bit before you sit something down.  Are you ready for some pictures?
Room One Before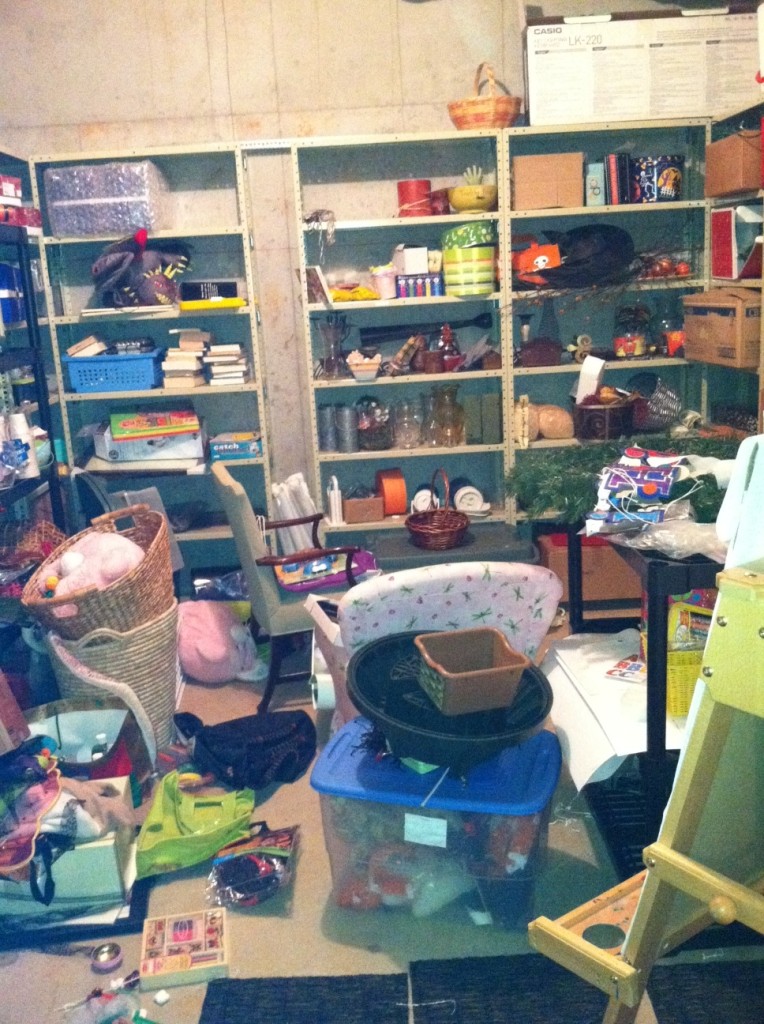 Room One After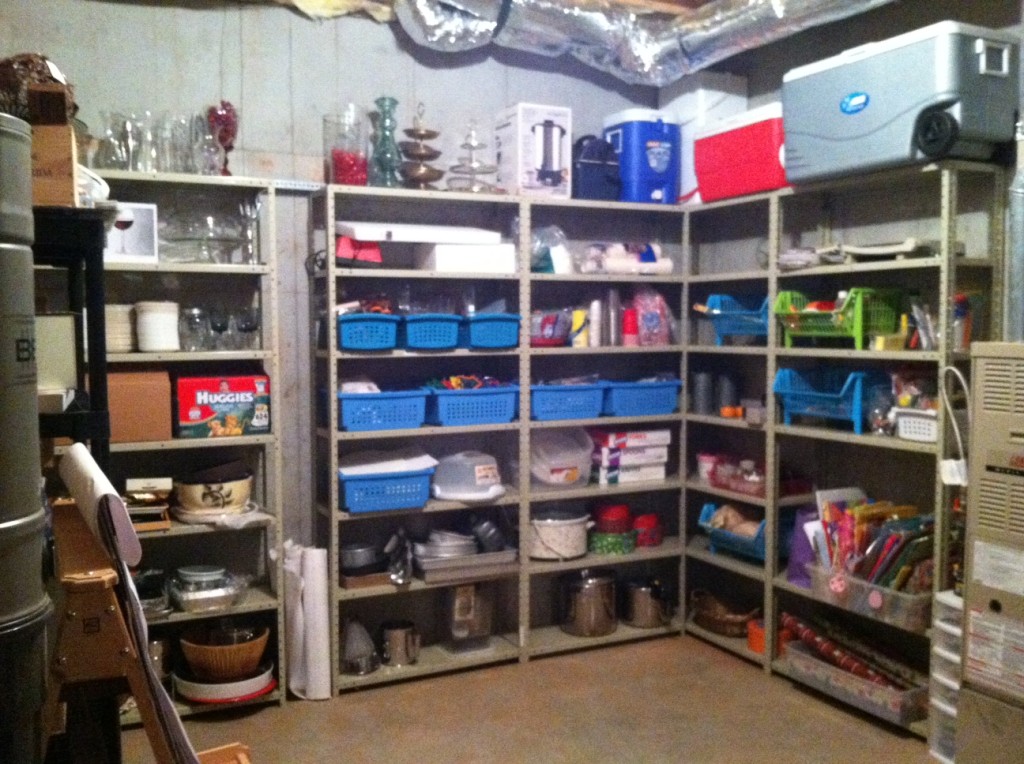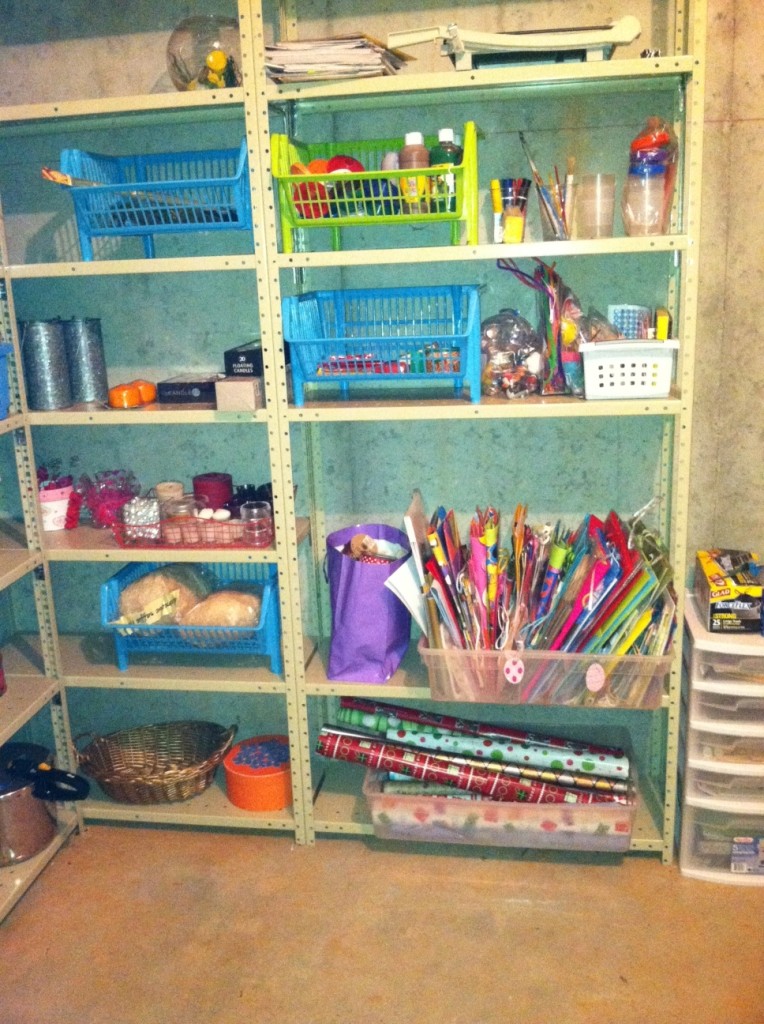 This room is where my client will keep her gift wrap, crafting supplies, cake baking supplies and entertainment supplies.  We set each area up into stations so that it was very easy to find exactly what she was looking for and also easy to put things in the correct spot when putting them away.  We will probably go furthur to label things once we have them in their definitely locations.  Also, we didn't purchase anything to make this happen.  We just used the supplies that she already had on hand.  Sure, if you go buy matching containers things will look even better but you CAN work with what you have.  We even discussed adding a little island in the middle of this room so she would have a spot to wrap presents.
Before Room Two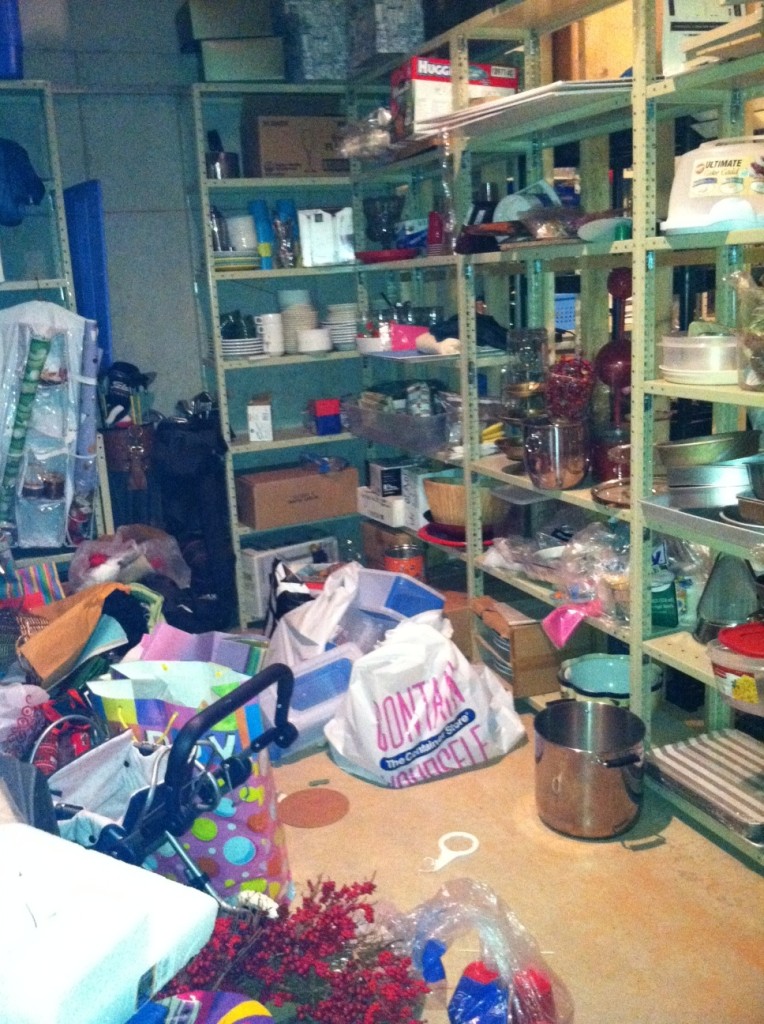 After Room Two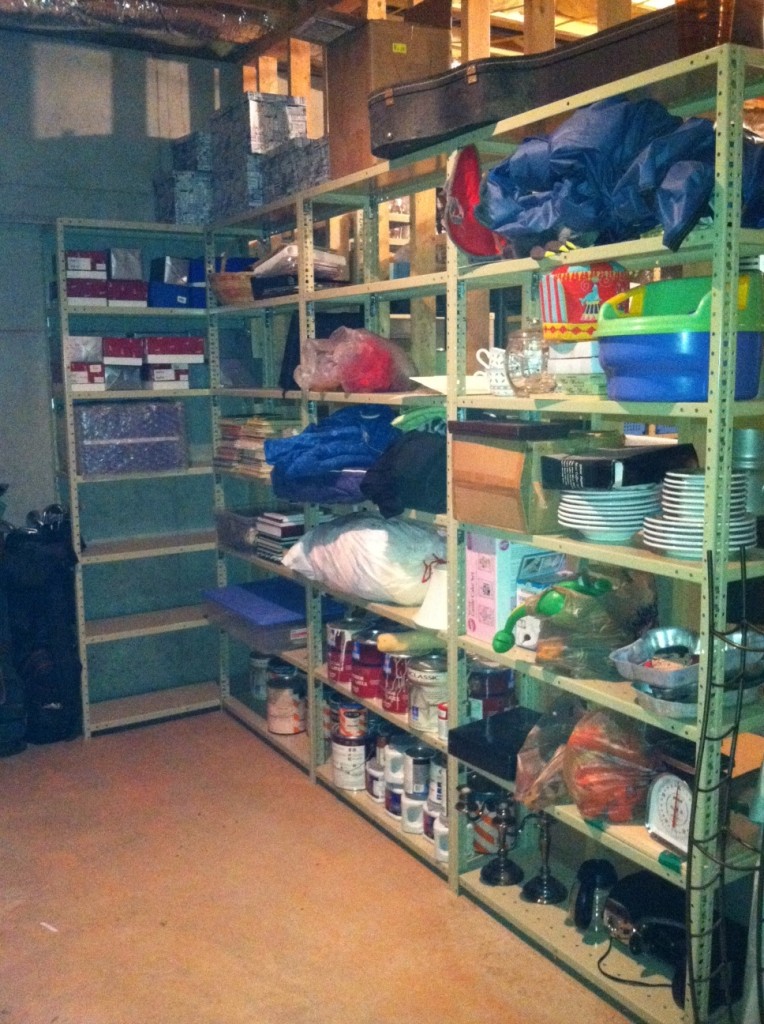 This side of the room holds all the thing that my client plans on giving away or selling or swapping.  A consignment holding spot.  It's a great idea to have a spot like this in your house so that the items you would like to leave your home actually leave their current home and go to a holding space.  I recommended that she give herself a date that she would like to have these things gone.  We photographed them as we pulled them out of her space.  I think it would be great for her to actually put a physically note on this shelf with a date "These things leave my home by 5/31/2012".
This side also holds paint supplies and keepsake things that don't need to be accessed very often.  This room is a little further away from the stairs to the main part of the house and could easily be closed off most of the year.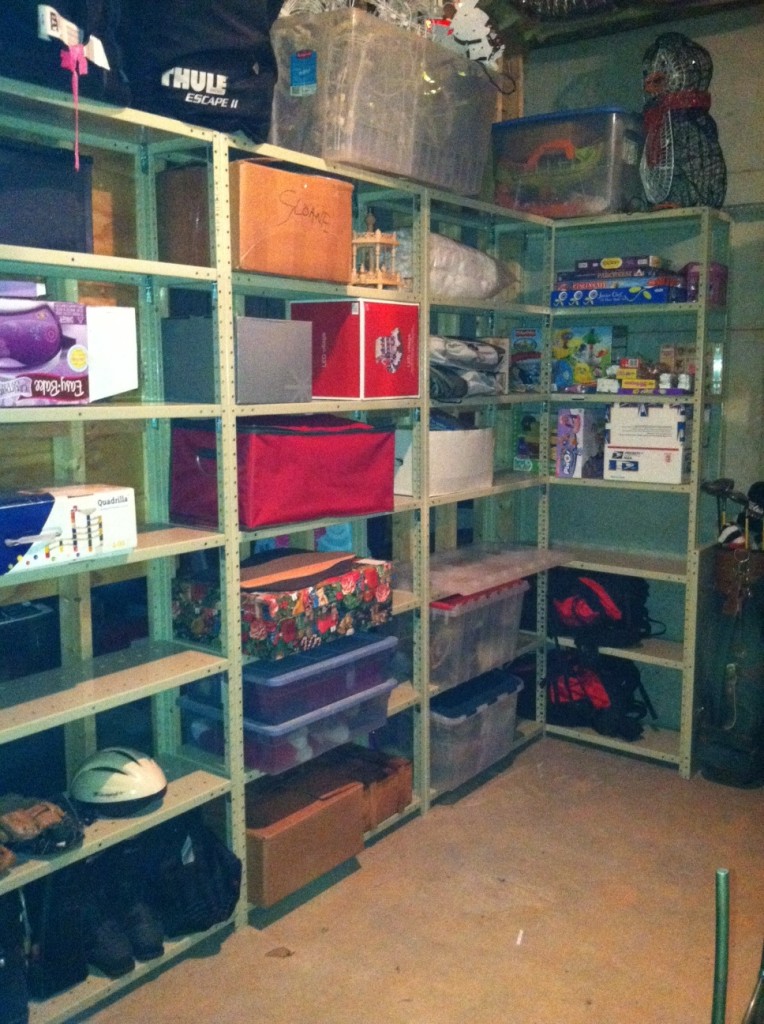 This side is what I like to call the festive closet. Ha!  My client has Christmas and Halloween decorations.  She also has a shelf in the back that holds gifts for future birthday parties.   Although we used the boxes and supplies that we had on hand we discussed finding the perfect containers to fit these shelves.  My recommendation is to always keep the measurements for whatever shelf you're looking to fit in your phone or your purse so that you always have it with you.  Finding the right container can double the available space you have.   It's also a great idea to have all your containers labeled or the same color for holidays.  I have all green bins in my attic with our Christmas decorations.  It's very easy to know what does and does not need to get brought down.
I was so proud of this client and how quickly she worked to eliminate things that didn't need to be in the space.  She donated many things to friends or charity.  We took out loads of trash as well.  She's gained a ton of functional space in her home in a place she could barely walk before.