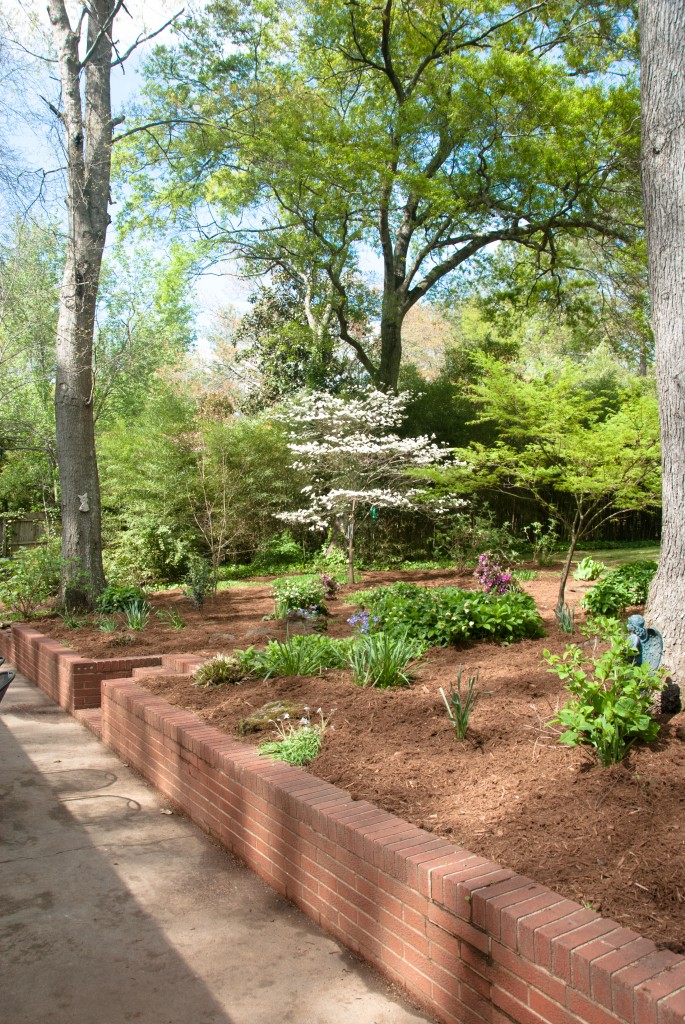 Every year it happens….the weather warms up, things start turning green and blooming and I get the desire to go bonkers on my yard and start gardening.  My sweet husband does not get the same urges and just laughs.  It's ok because I don't mind getting out there on my own.  Today I did some tidying of my own yard.  We have a great yard.  It was one of the reasons we purchased this home.  Today I didn't rearrange rooms, instead I rearranged some plants in my yard.  The person who lived here before us was obviously a fan of plopping plants down in the yard wherever they felt…there wasn't a whole lot of planning and well…that just ain't how this organizer rolls.  Today I moved an oak leaf hydrangea into a grouping, moved some hostas into a grouping and dug up about 50 daffodils from random spots in my yard.  I have a bunch of iris that I would like to find a beautiful spot for.  We don't get lots of sun in this yard but I'm sure there is somewhere for them.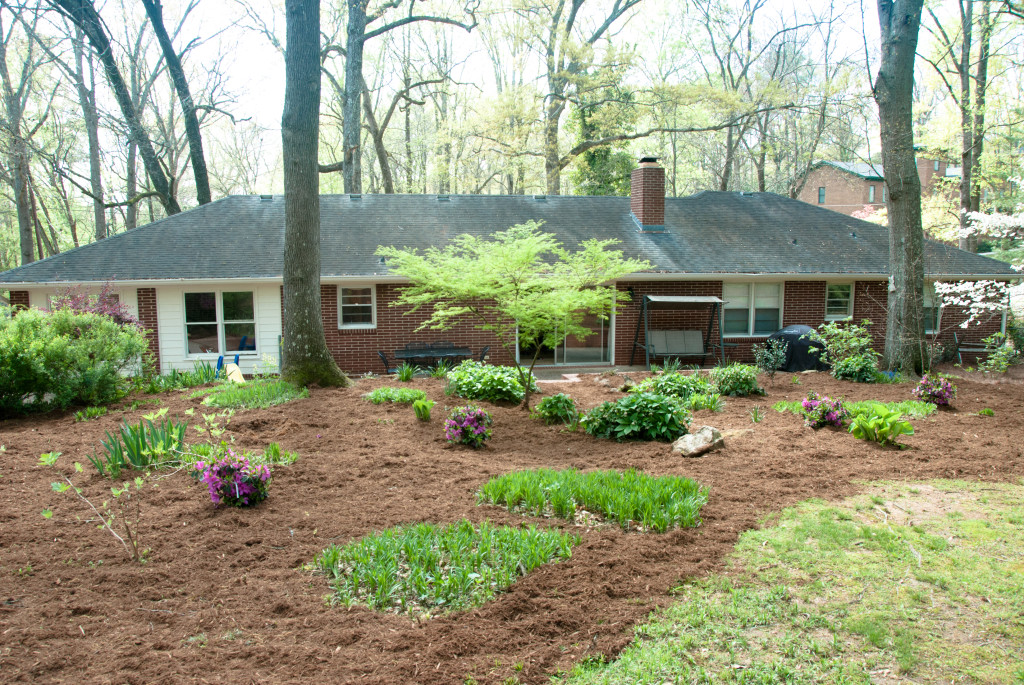 I have also had the hankering for some succulents and so today I decided to create a little planter garden for my living room.  I picked one for myself, one for my husband and three for our children.  This makes me very happy.  I wonder if people will notice the symbolism.  I'm sure my mother would have (though she'll be reading this blog so that doesn't count).
Do you have a green thumb?  Do you like a neat and tidy yard?