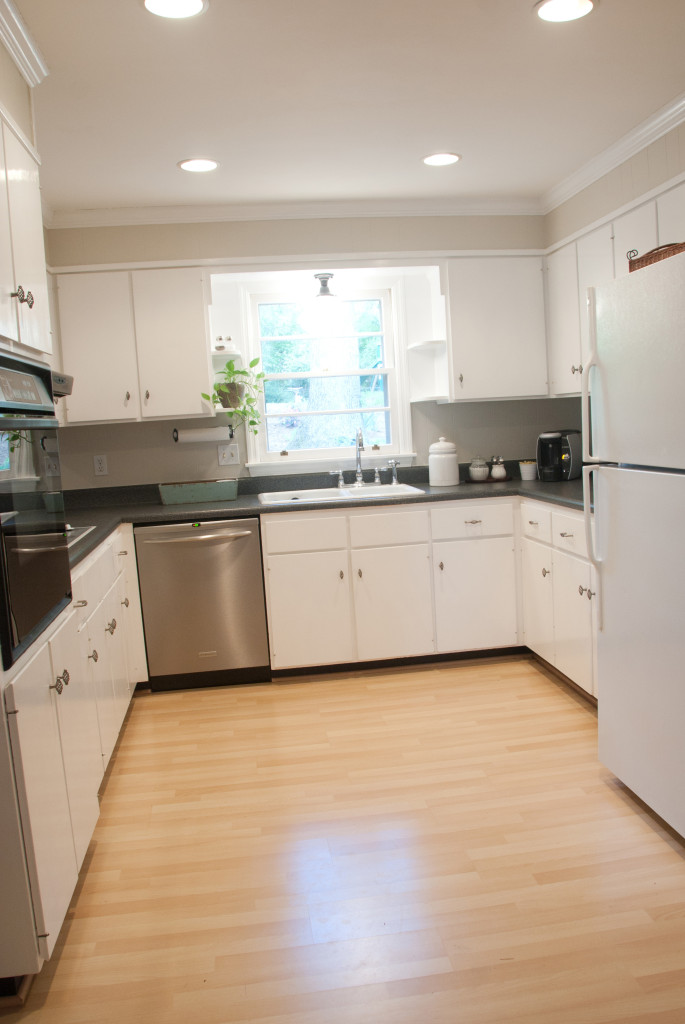 I have kitchen envy.  I live in a 1960's ranch home.  It's solid, brick construction in a rectangle.  I love our house but the kitchen is something I would love to change.  We have old cabinets that were built here in the house and therefore can't be simply reconfigured.  They have been painted and updated with new knobs but that's about all.   They are all one solid piece on each wall.  We have a soffit at the top of the cabinets that I always view as wasted space.   We have no pantry and my son is starting to eat enough to fill a pantry all by himself.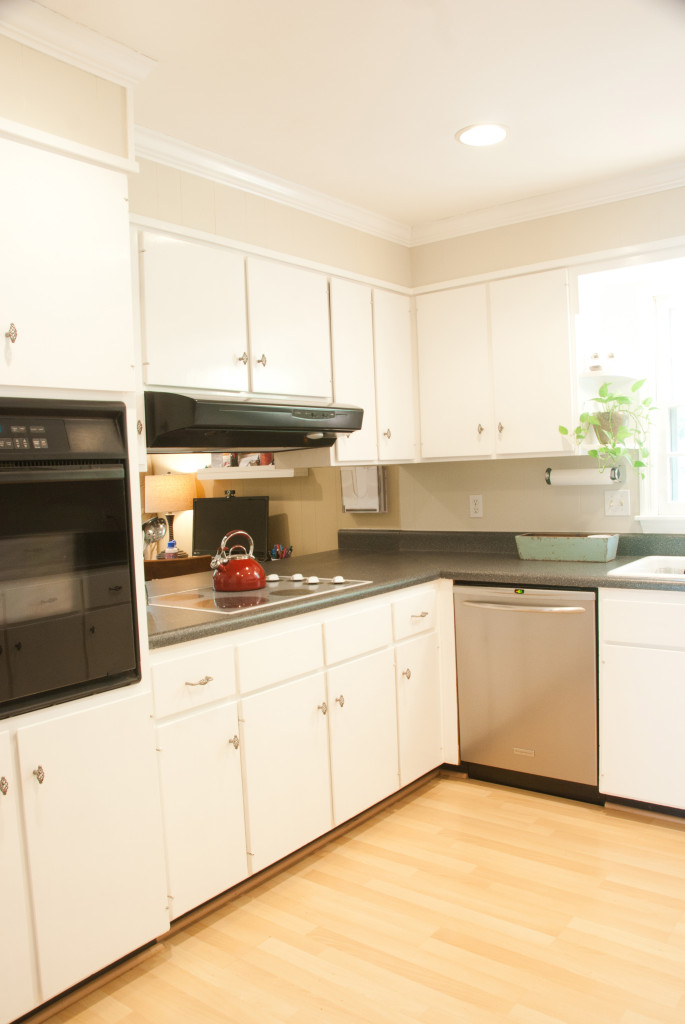 And lastly we have a counter that opens to our den but we have cabinets that hang down in between and block any communcation and light.  I have so many visions for this kitchen…not that I will ever do anything about it but I have dreams.  My hubby and I are not handy do it yourself people…so that translates into a project that costs lots of money.
So today I'm dreaming of kitchens via pinterest.  Links to all images on my Pinterest board.
Someday we'll get there…until then I will enjoy these images.  What does your dream kitchen look like?