I have three children and they have all enjoyed playing dress up at some point or another.  We have had a million and one princess dresses, puppy dog costumes, click clack high heel shoes, necklaces, hats and the like.  Keeping all that stuff organized can be a nightmare.  Here are a few tips I have for keeping dress up from getting out of control.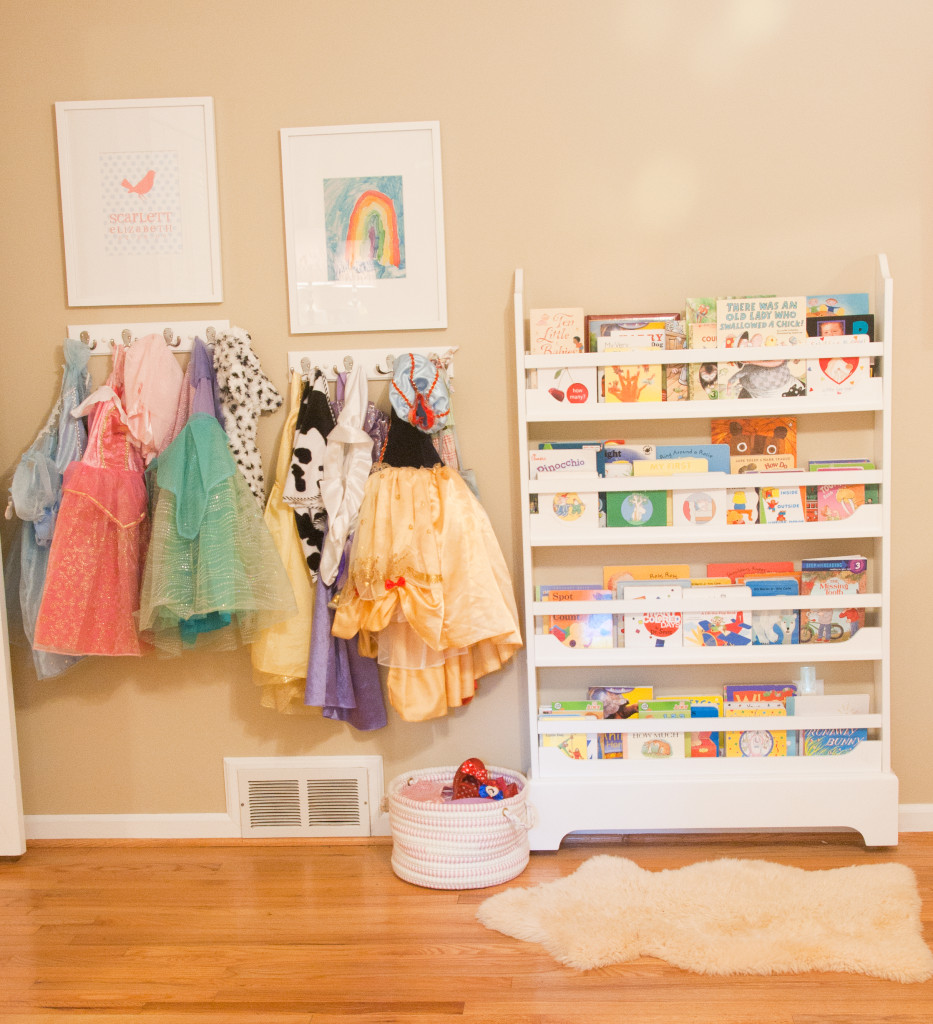 Choose your dress up stuff wisely and get rid of the junk.  Go ahead and get rid of that annoying costume that your 4 year old can't ever put on by himself because it has 14 different places  you have to tie it on.  He'll be just as happy with some capes or pull over costumes and a couple hats.  If it's ripped and worn…let it go.  If you have four snow white costumes…let one or two go.   Three or four pair of dress up shoes is probably plenty.
Hang things on the wall.  I purchased two really inexpensive little hook racks and have most of the dressup clothes hanging here.   It's visible, so it gets played with.  It's hung up, so it doesn't get stepped on and torn.  It's cute, so I use it for decoration.   I have a small basekt underneath the hanging things that keep the shoes and purses and crowns contained.  My son has a hook rack in his room as well that has his favorite dress up items and a basket with his masks, hats and eye patches, etc.   Children can easily put things back on the hooks.  Toy boxes can become pits of despair!  My youngest daughter also has a little three drawers side table beside her bed.  Inside we have her sunglasses, necklaces, bracelets…all the little junky things that get so easily tangled.  They are all contained in her little drawers.  She is 2 1/2 and she knows exactly where the accessories go when it's time to put things away.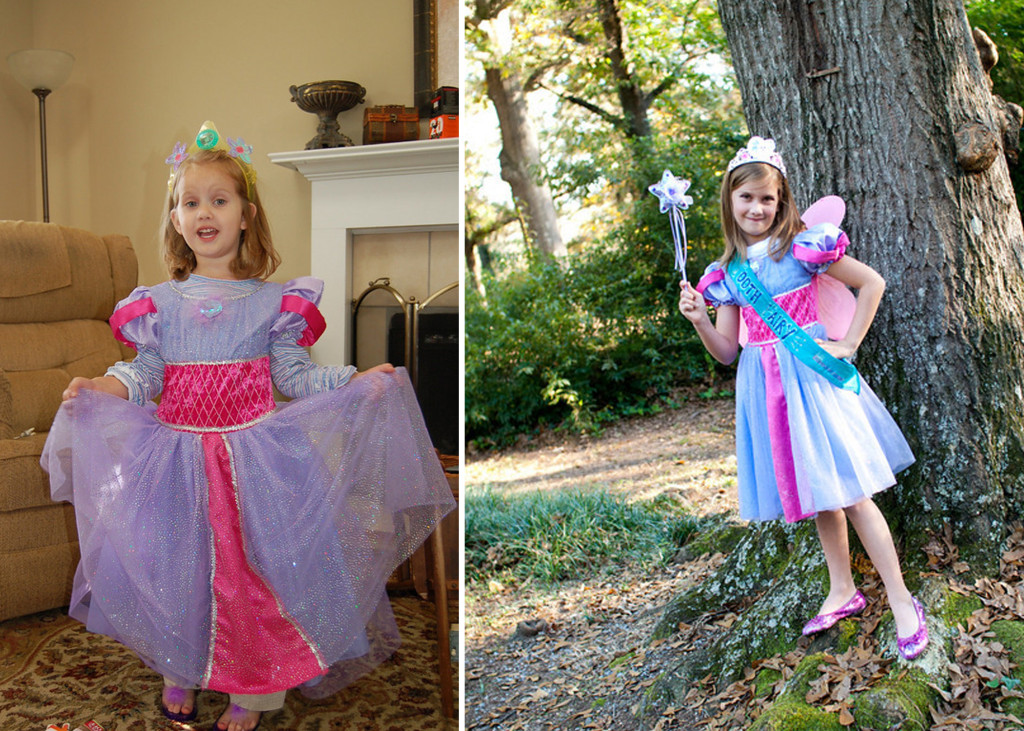 Choose items that are able to fit a wide range of sizes.  I have this purple dress that my daughter got when she was three.  She wore it for halloween last year at age 7 1/2.
Dress up is so much fun for the littles…I hope this helps it become more fun for the parents too!