Yesterday I talked about how to set up systems with your laundry and clothing.  Today i wanted to talk about your car.  As a mother of three I spend a lot of time in my car on a daily basis.  When it gets dirty and full of trash or junk it makes me frustrated.   I set up a couple of systems in my car to keep it from being the pit of doom.
First is the trunk.  The way way back of my minivan.  It's a large space and can get filled quickly.  I use it like a closet in my car.  I have a laundry basket in the back.  Inside the laundry basket I keep my ergo baby carrier for toting the baby on my back, a picnic blanket, a frisbee, a first aid kit and a diaper bag with extra clothes for the newly potty trained child.  I have a smaller plastic bin from Ikea that holds the current sports season's cleats, shin guards or gloves and balls.  I find it easiest to store them in my trunk b/c we never lose them or forget them that way.  It's also how I keep my car from getting muddy or full of grass as much as possible.  I have a cooler back there too that I can toss our snacks and drinks inside.   And as for the next two weeks…since we have soccer practice Monday, Tuesday, Wednesday and Thursday…it's holding our dinner on the go.   I also have a tripod for photographing homes before and after organizing projects and my beloved Maclaren Quest stroller.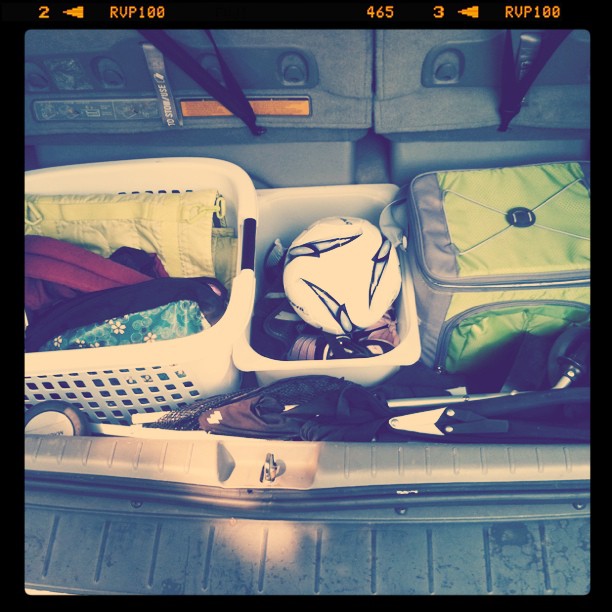 Inside the main area of the van I only have one storage bin.  It holds our current car movies.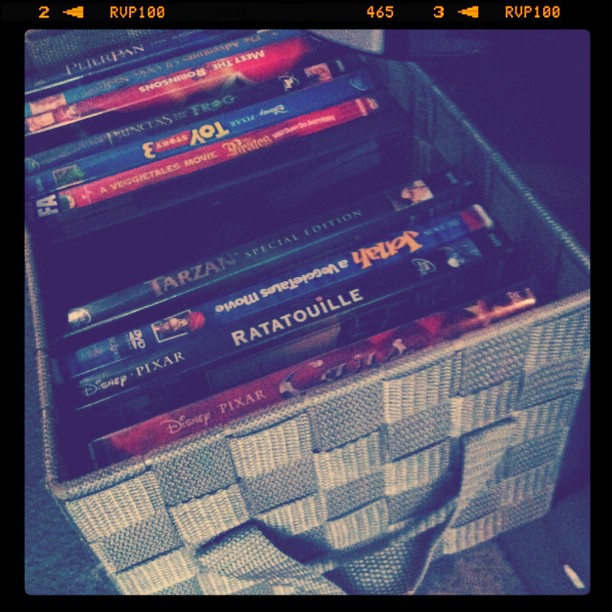 I found a basket that fits neatly underneat the console between the front seats.  It makes me happy that it matches my car and it also fits snugly and won't slide around.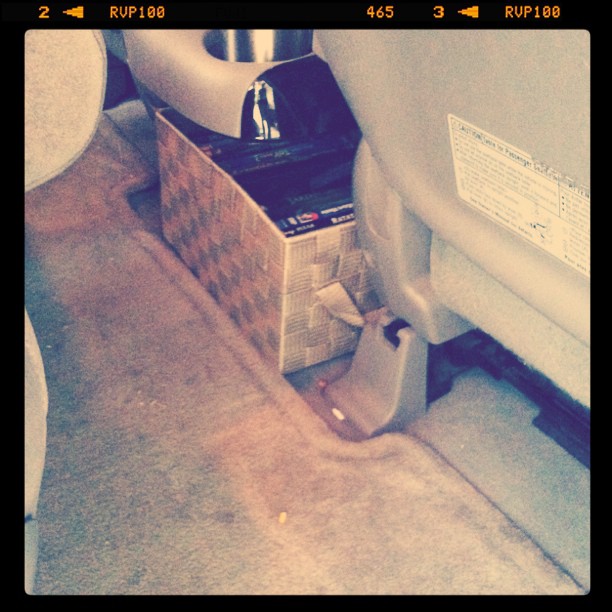 I have a trash bag that hangs on a little hook in the front of the car and that's pretty much it.
 When my children were little and needed little car toys to keep them occupied I had a basket that matched the movie basket that slid right in between their car seats.  Once they got a bit older they just collected junk inside so I ditched the basket.
Most of the time when my kids get out of the car I remind them to bring their stuff inside.  Bring in your trash, bring in your backpack, shoes and coats.  I find that if I get them to bring their stuff in regularly they don't get overwhelmed and neither do I.
And this is just what was brought in today…a couple days worth of car junk.  See…I told you that you have to do it regularly!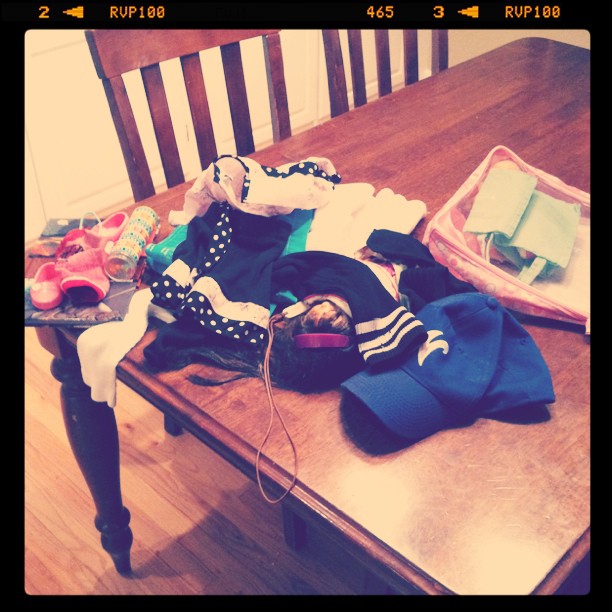 That is pretty much all there is to the car.  What is your biggest problem in your car?  Do you keep it clean and tidy or is it a place where junk goes to die?