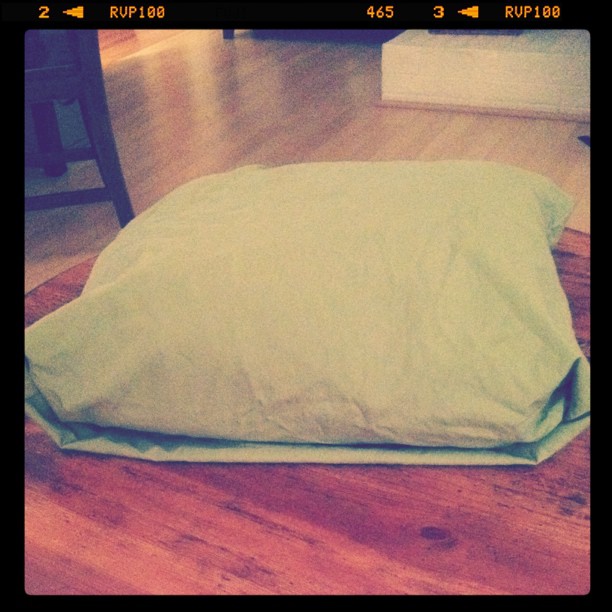 I help lots of people organize their linen closets.  Sheets can be a big battle.  They are huge, often awkward to fold.  We often have several of the same color or size.  How in the world do you keep it from becoming a nightmare to deal with?  Give me 30 minutes today and you can tidy up your linens and make them Neat & Pretty today!
Here's my favorite tip for sheets.  Take one pillowcase and put it to the side.  Fold your flat, fitted and second pillowcase (if you're not dealing with a twin set) as neatly as possible.  Don't stress about being Martha Stewart…just fold it up in general.  Now take that stack and place them neatly INSIDE the second pillowcase.  Tuck in the leftover end of the pillowcase and now you have a nice neat little package.  Now you can stack those neat little packages on the shelf in your linen closet….or like I prefer in your bedroom closet.  I like to keep the sheets that go with the bed in a bedroom IN that room.  Extras go in my linen closet.
Now how many sets of sheets DO you need?  I prefer to have two sets for each bed.   Any more than two and I just have too much laundry!  I have an extra set for throwing on the sofa if we need that space for a sleepover too.
Are you ready?  Have 30 minutes?  Go…do it! Share your before and after pictures here or  on facebook .