It's no suprise that so many of us don't love our kitchens.  We feel like we don't have enough space or that the space isn't the right kind of space.  Maybe we want drawers where we have cabinets or maybe we long for a pantry.  Let's face it…most of us don't have the kitchen of our dreams.  If you do, congratulations! For the rest of us we have to make do with what we have and be creative with what we have.  
I had a client last week with kitchen cabinet chaos.  We had to add a couple of  extra shelves inside the cabinet to make it function better.  We made do with what we had.  What do you think?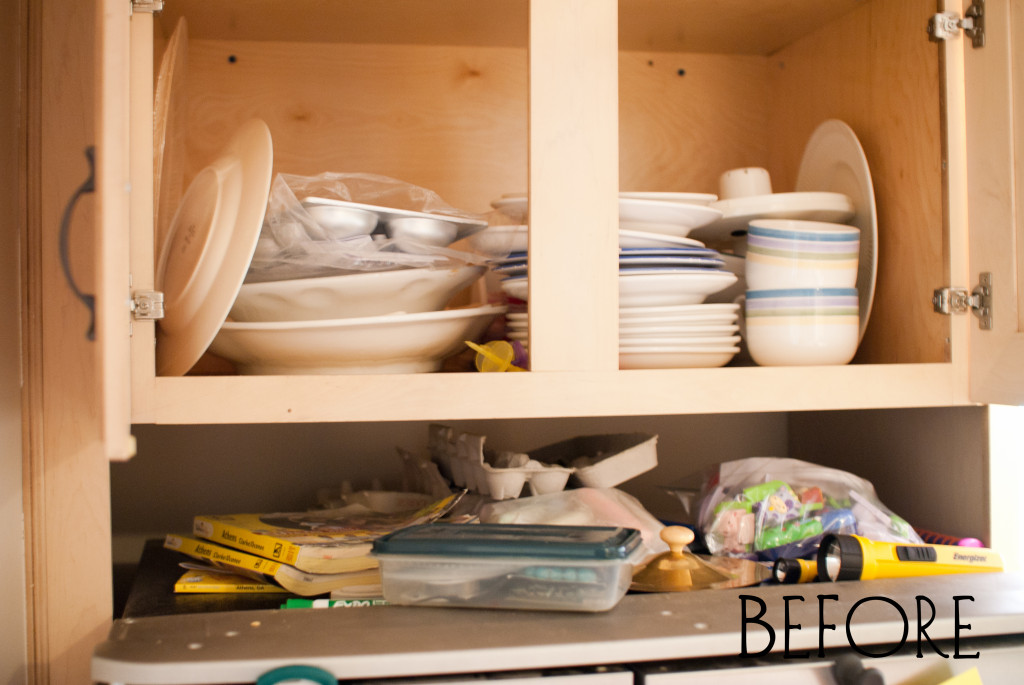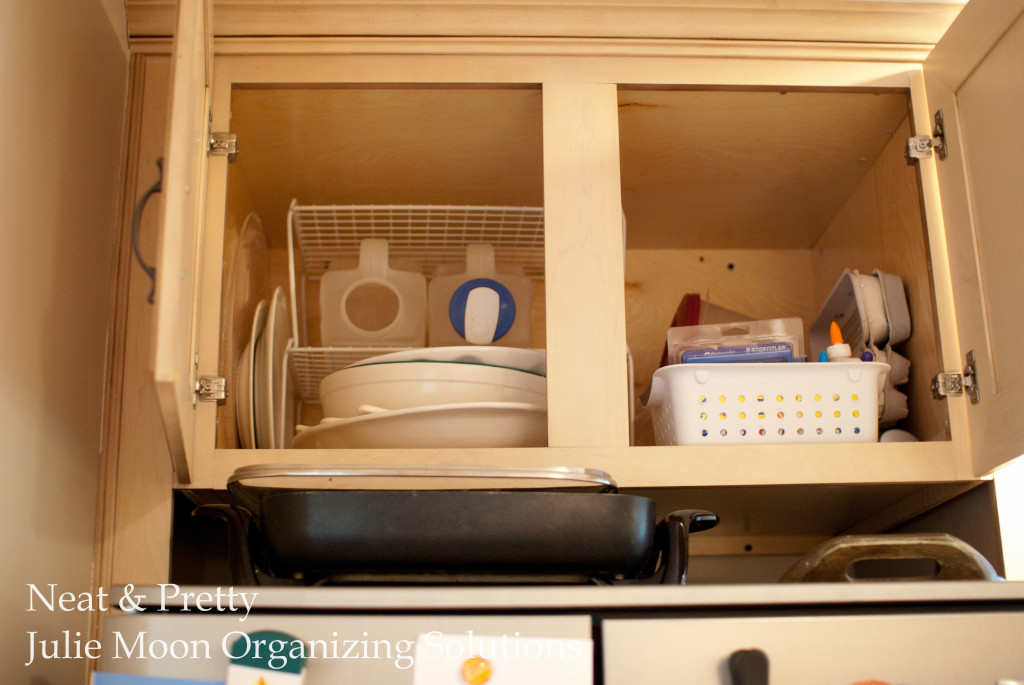 I have an older kitchen…created before they started putting in all those nifty under the counter drawers instead of cabinets.  I decided I still wanted under cabinet drawers so I made my own out of $1 wash basins.  I keep our to go coffee cups in one, plastic cups in another, sippy cups in one, plastic storage containers in another.